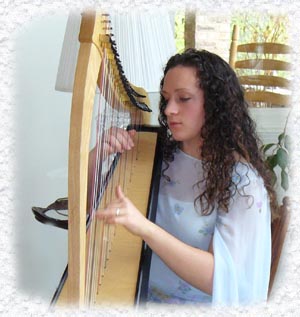 SilverKeys is a special place. We provide the scenery, the comfortable chairs and bed, great meals and a relaxing atmosphere for your mountain get away. The forest is around us and you can watch the sun come up and go down from the same room. Watauga Lake is just minutes away for fishing and boating. And there are plenty of other things to do. Contact us today to plan your visit with us.


BIRTHDAY SPECIAL
Celebrate your loves birthday. For an additional fee, we will provide a "SPECIAL" decorated cake, a bouquet of fresh flowers and dinner for two.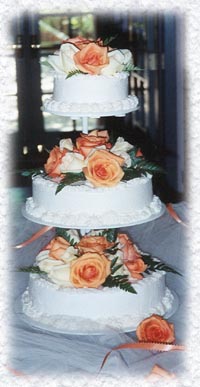 ANNIVERSARY, ELOPEMENT & HONEYMOON
SilverKeys is the perfect place to celebrate your anniversary or marriage. We will make your celebration one to remember always.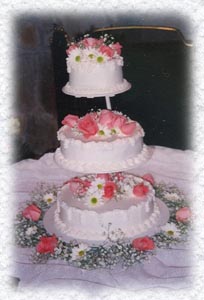 Complete packages are available: on site wedding consultant; wedding cake; flowers, fresh or silk; Indoors or Outdoor wedding. The size is your call. We can even provide a celebrant.
Please call for pricing.

Elopement in the Tennesse mountains? How exciting! We will be glad to make it happen for you. Call for information.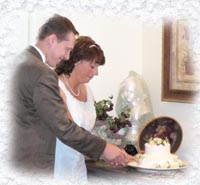 GET AWAY - Work/Pleasure
Working vacation, need a tranquil environment? We are WiFi compatible. Bring your computer, sit on the porch with a cup of coffee and enjoy the natural beauty. We promise that you will not be disturbed. Does it get better than that?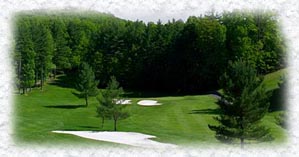 LADIES WEEKEND
Antique's galore. There are Thrift Shoppe's, Auctions, Golfing, Horseback riding, reading or just relax on our porch. Lunch will be prepared on request.

GENTLEMEN
Golfing, Fishing, Auctions, Summertime car shows, horseback riding, or hiking. We will also prepare lunch for you upon request.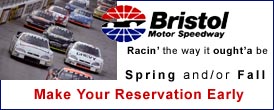 RELAXATION
A Beautiful hideaway located in the Mountains of TN. Come and enjoy! Lots of things to see and places to go: 15 minute drive to the Red Tail Golf Course; scenic 45 minute drive to the Bristol Motor Speedway; an hour's drive to Boone, NC, Appalachian State University, Grandfather Mountain, and Horn in the West outdoor drama. Also a scenic one hour drive to East Tennessee State University. Our breakfast is FANTASTIC!

MEETINGS FACILITIES & PRIVATE FUNCTIONS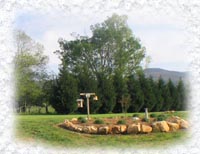 Make your plans now for that off-site meeting or worshop; coffee, lunch, and snacks available. Plan your next party, banquet, or reception, etc. Call for information.

GIFT CERTIFICATES
"Someone Special": Anniversaries, Birthdays, "Just Because"
Call for information.

PRIVATE DINNERS
We cater to your needs and customize dinners to make a "special occasion" really special.

ACCOMMODATIONS
Email or call for our weekly special rates. For those traveling on Government business, SilverKeys accepts the area per diem rate for lodging.






We want your stay with us to be a great experience. We will go out of our way to provide a peaceful, relaxing atmosphere while you are at SilverKeys. To ensure that our guest have an enjoyable time we request that you observe a couple of things. We do not permit smoking in the house. No pets or children under 12 will be accepted and alcohol is not permitted. We also have no phones or television so you can enjoy the sound of the woods.



SilverKeys is closed the week of Thanksgiving and from Christmas until the middle of March.